More
ROI

on your marketing spend
Drive more revenue with a crystal-clear view into which channels and campaigns really work
Spend confidently with clear results
Cohorted funnel
With a simple interface, the Falkon funnel view simplifies your understanding of which channels and campaigns drive leads that don't fall out or get stuck.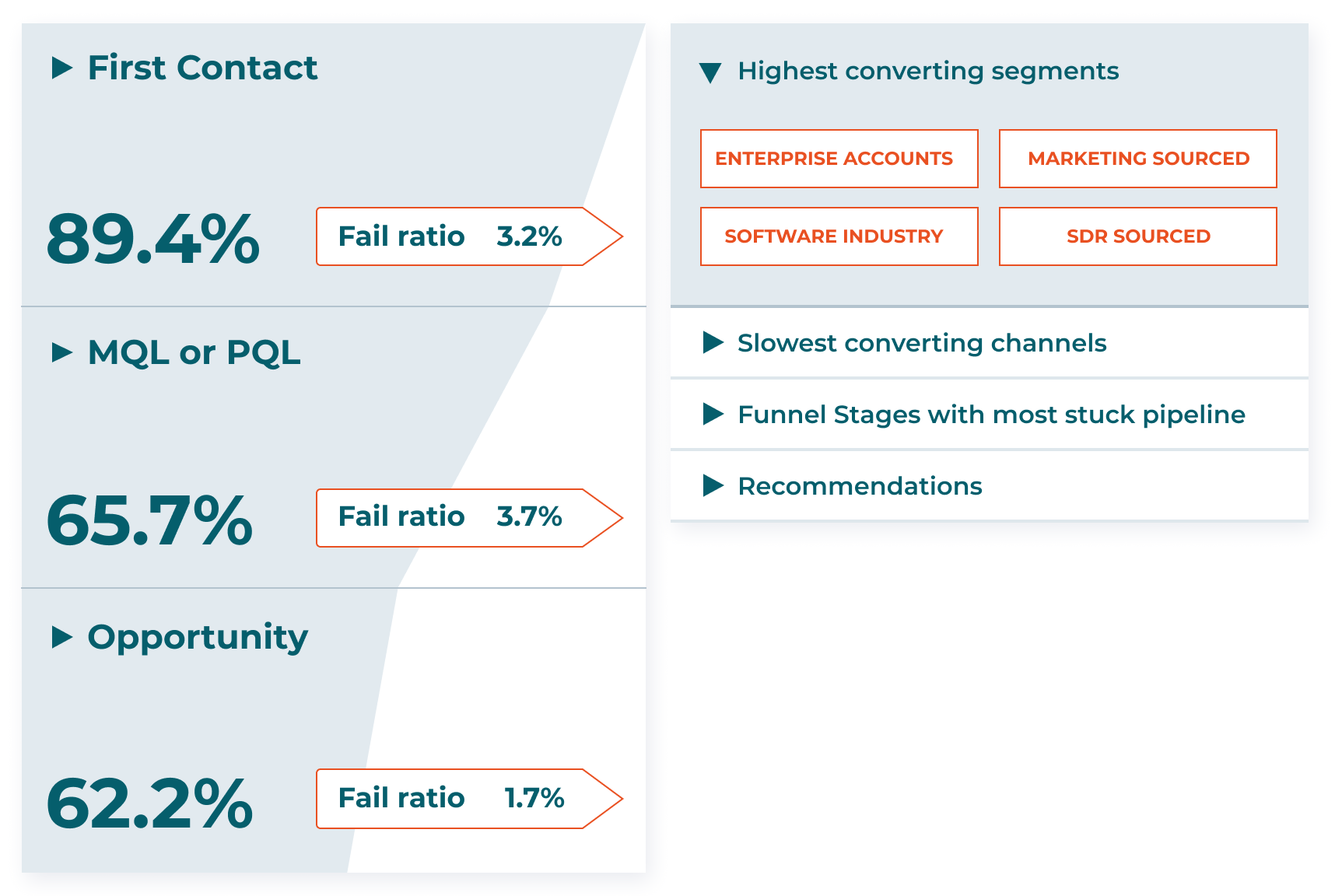 Try it! Spend two minutes to understand how Falkon shows you the exact effect marketing has on the conversion funnel
Journey 360
Say goodbye to the challenge of figuring out how sales and marketing efforts impact accounts. With unified data across team sources, the Falkon journey timeline shows you every single inbound and outbound touchpoint.
Breakthrough attribution model
We know "attribution" can feel like a dirty word. But our scientific system, based on a Markov model, makes it accurate and automatic. The key is measuring the frequency and importance of every single touchpoint in every single journey. Learn more in our white paper >
Falkon receives data from your existing tools, unifying sources across marketing, sales, customer success, and product

Using patented tech, the system acts like a whole team of analysts to find the impact of your efforts and make it simple to look at your funnel and metrics from any angle in an instant

With a cohesive journey and relevant, recent performance data at your fingertips, you spend confidently on the channels and campaigns that drive revenue
We love to learn! That's why we share articles from in-house experts and other smart folks we know