Purpose built for the entire revenue life-cycle
Breaking down team and data silos to maximize revenue and efficiency.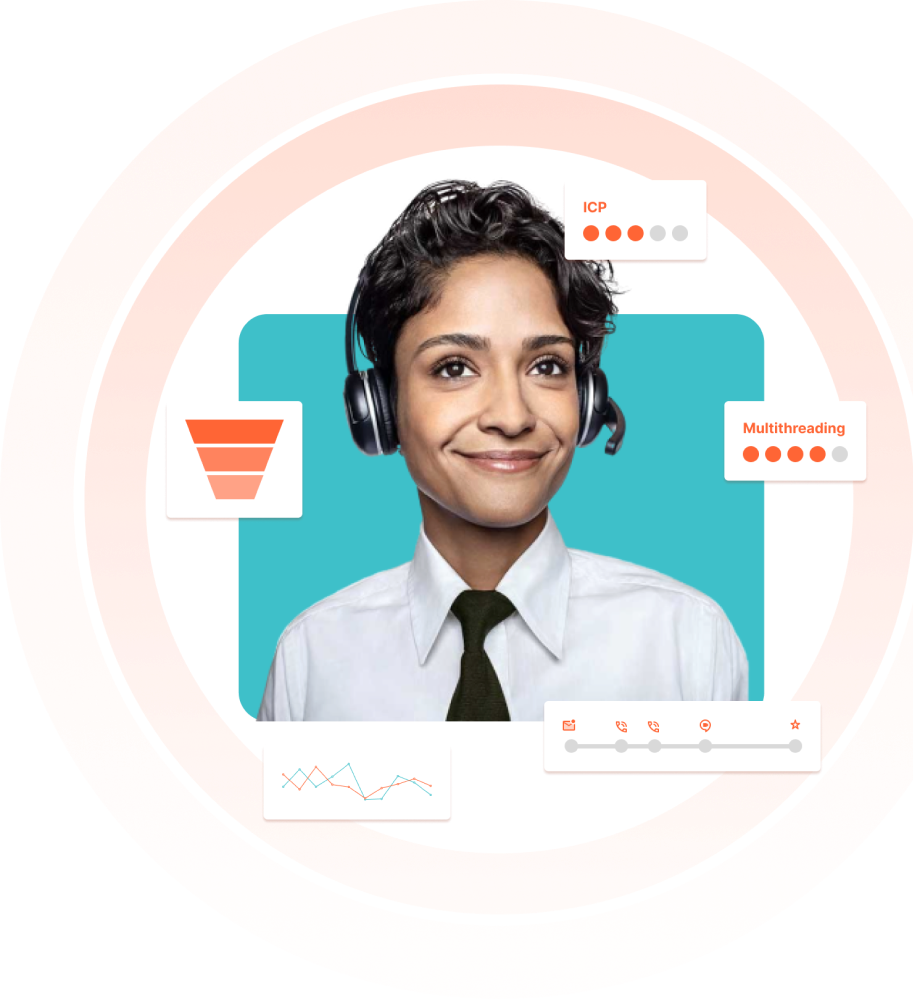 Achieve predictable and efficient revenue growth with Falkon
Identify and fix revenue leaks before they happen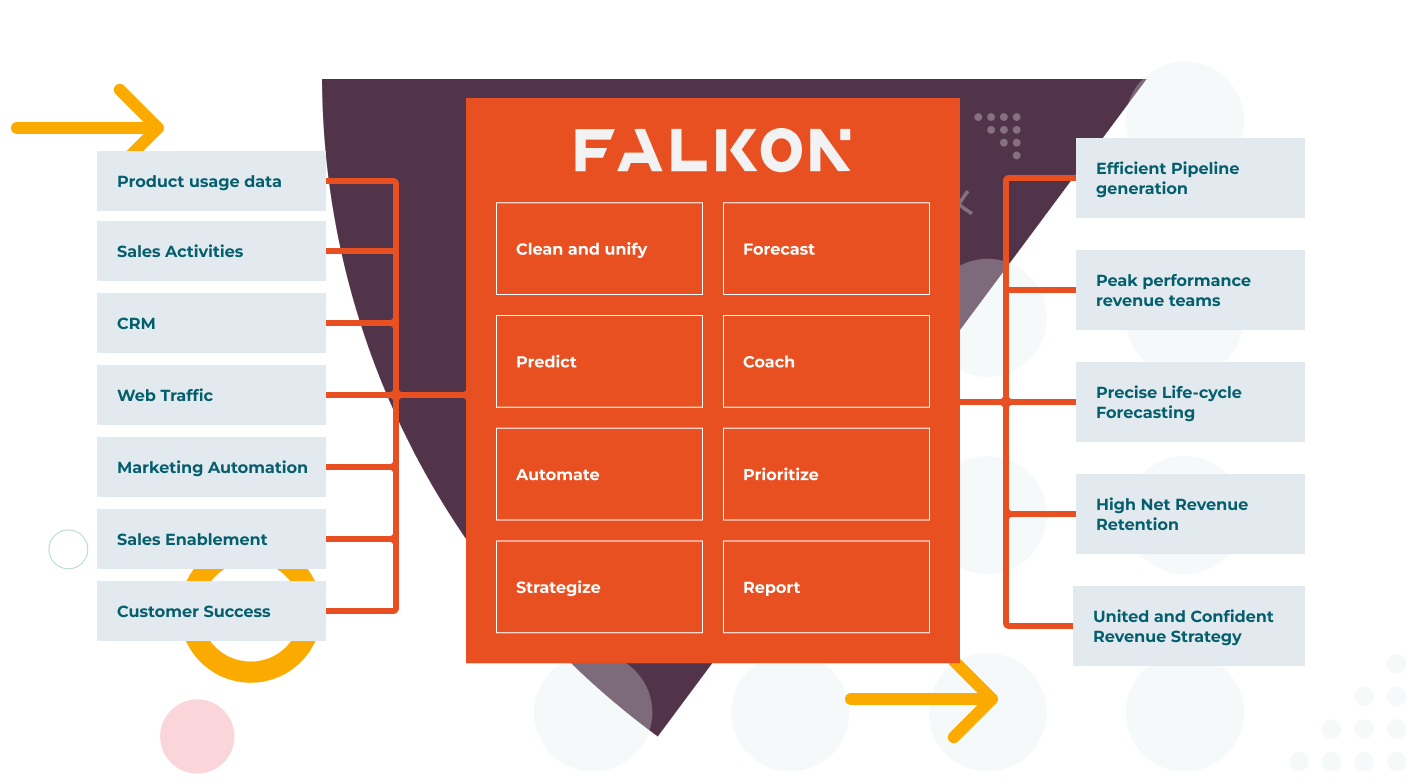 A shared foundation for all of your teams
Falkon uses patented technology to clean and joins messy CRM data with marketing, sales and product usage data - your most important assets.
With this, you have X-ray vision from top of funnel to renewal.
The result: Unmatched forecasting accuracy, trustworthy insights, and value delivered to you in 2 weeks.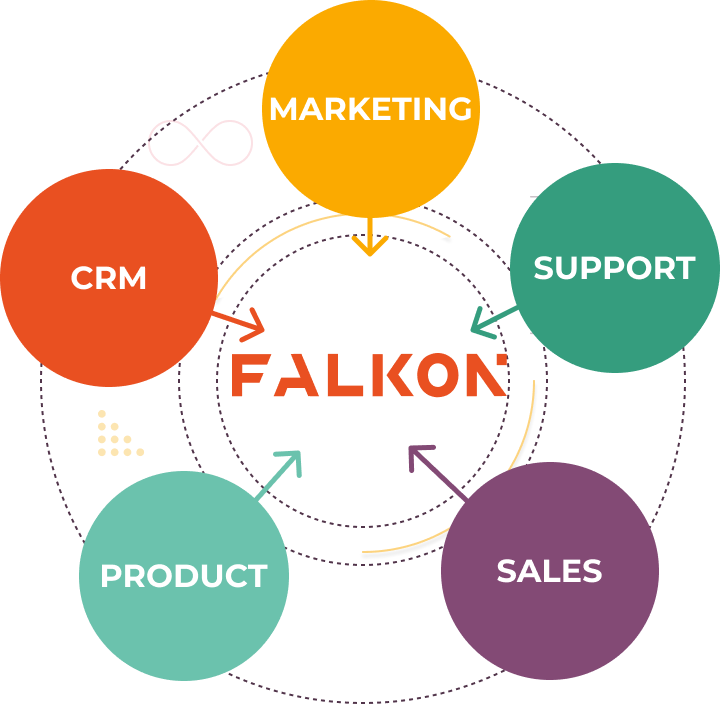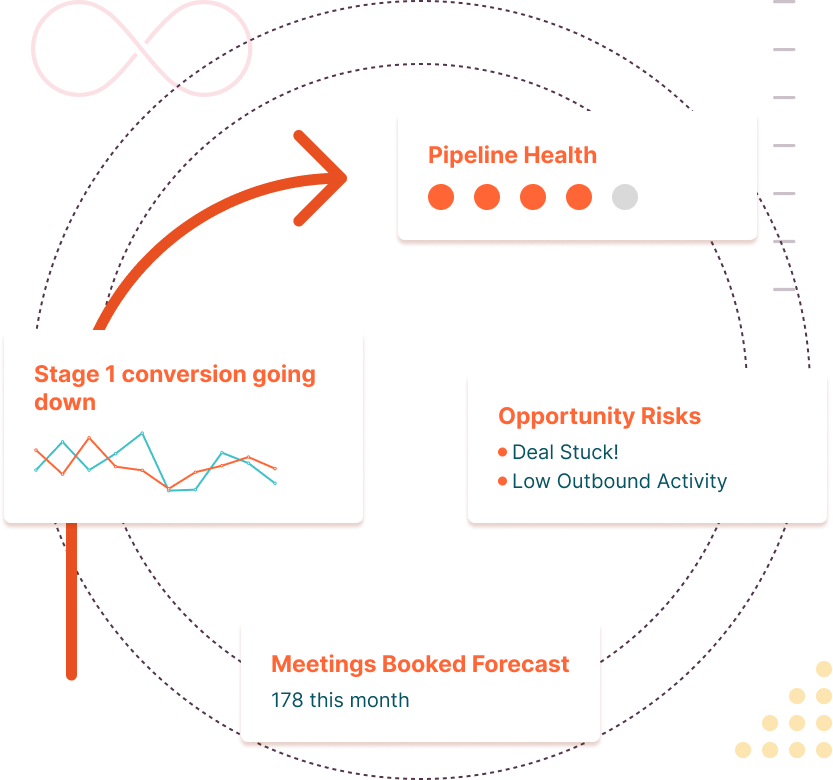 A shared foundation for all of your teams
The current standard of forecasting tech looks only a quarter ahead, only forecasts revenue, and doesn't take product data into account at all.
Falkon looks at sales, marketing, and product usage data to forecast the entire revenue lifecycle - From meetings to pipeline to revenue.
Insights like:
How many meetings your team will book
How those will convert into pipeline and revenue over the next 4 quarters
Early, nuanced warning signs of deal slippage
Which customers are at risk for churn (and which are ready for upsell)
The result: Highly accurate long-term forecasts, no pipeline coverage surprises, and tighter deal cycles.
Identify revenue risks before they happen
It's incredibly difficult to constantly monitor usage insights across your customer base.

We take care of that for you. See nuanced warning signs of poor health long before they become a real threat to expansion or renewal revenue.

Protect your revenue with our continuous account and user health monitoring (without being forced into a siloed CS platform).

The result - net revenue retention increases by an average of 26%.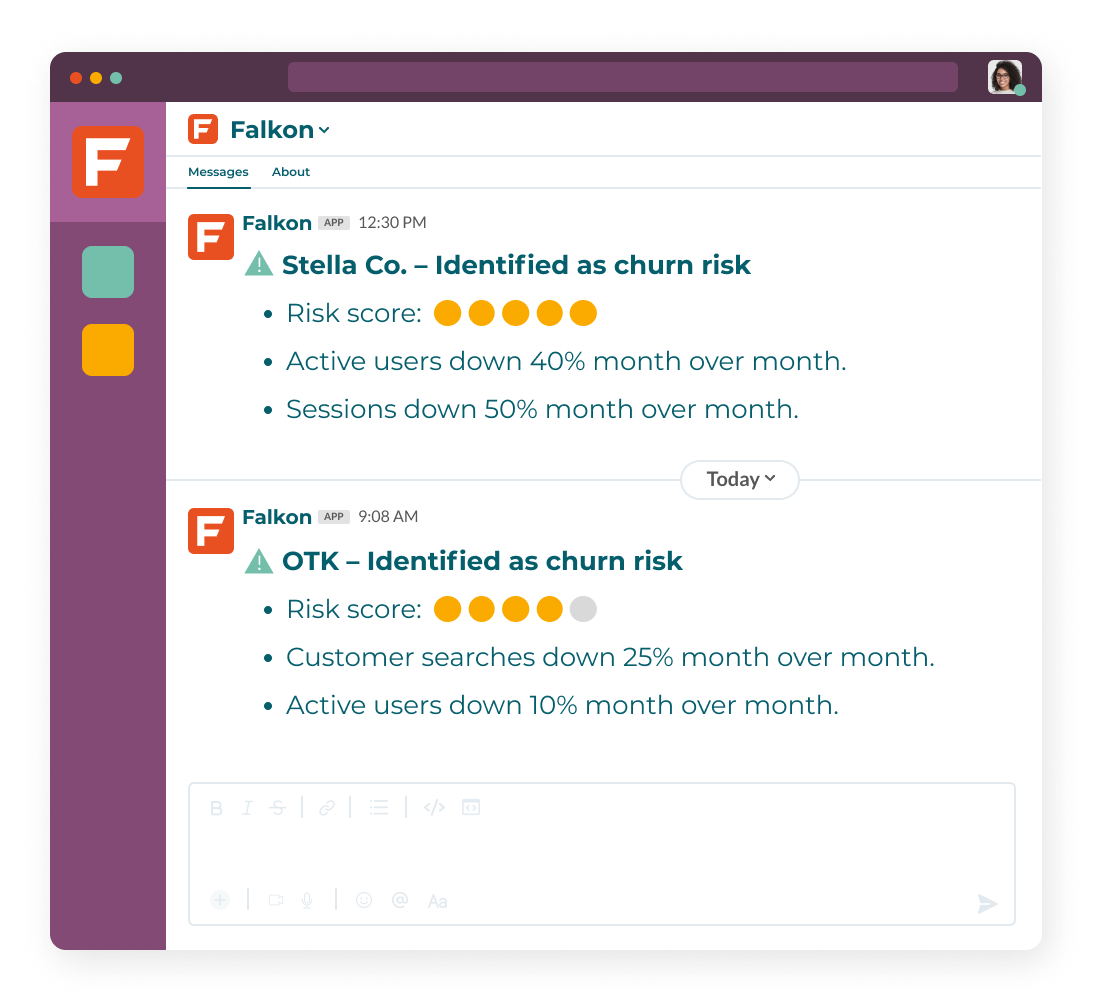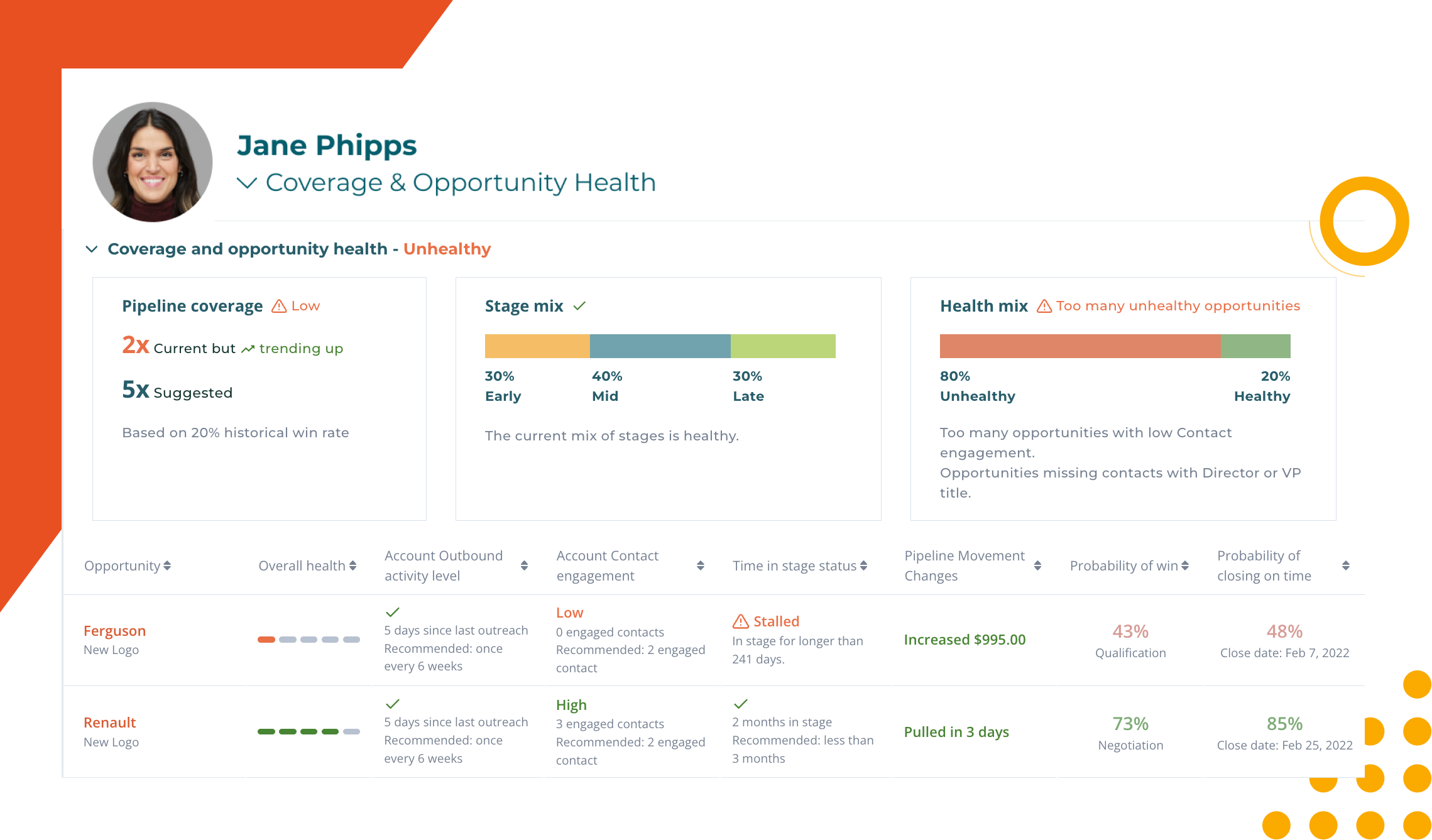 Make every rep a rockstar
With Falkon's AI driven coaching reps are able to identify the tactics that are working for prospecting, which deals to focus on, and what next best action to take to advance deals. Managers can see what makes their best reps amazing and provide data driven coaching.
With Falkon's sales process enforcement, you are confident that every deal is being worked with the right level of multi-threading, stakeholder buy-in and entrance criteria for each stage are actually being met.


The result: 32% increase in pipeline generation, 15% increase in win rates, 5x increase in sales process adherence.
Save rep time with automation
40% of revenue team activities aren't actually producing revenue.

We built Falkon's Prospektor to fix that.

Prospektor automatically finds your ideal accounts and contacts, enrolls them in your targeted outreach sequences, and notifies reps when there is engagement.

And it doesn't stop with initial outreach. With account engagement automation, you can send highly personalized messages to customers based on any trigger you choose.

Your reps now have 20% their work day back to focus on crafting creative messaging and starting conversations.

The result: Happier customers, more engaged prospects, and more productive reps.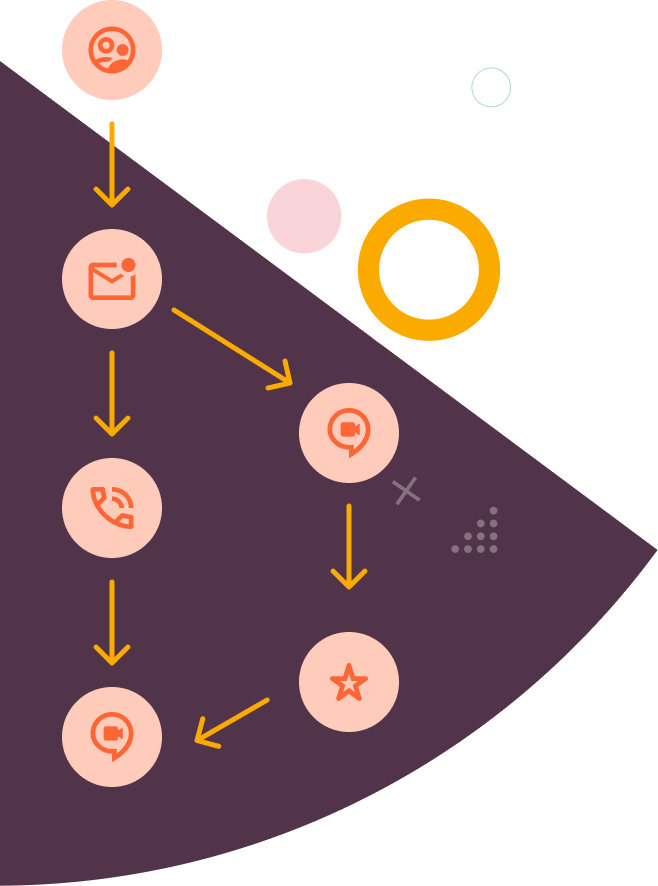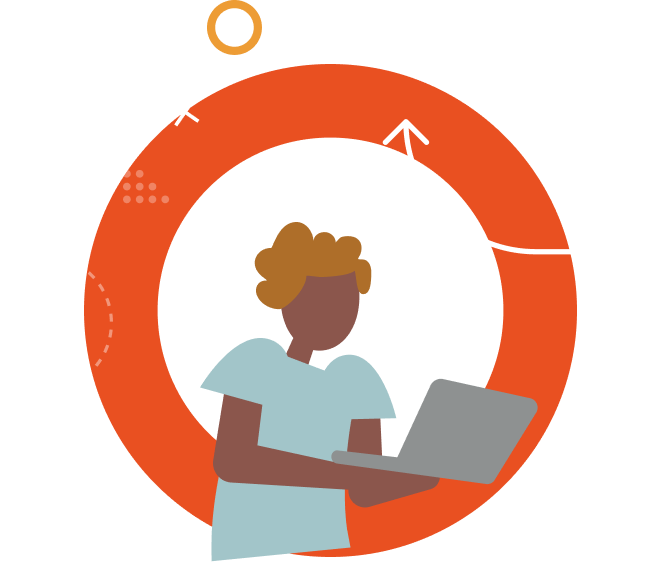 With Falkon's comprehensive data foundation and flexible scoring capabilities, you can score accounts based on a combination of firmographic, behavioral, intent, and product engagement data. From ICP to MQL, PQL, PQA scoring, a single system ensures that these scores are working in harmony with each other.

With Falkon's Markov based attribution models, you can quickly suss out what tactics and messages across channels and teams are truly driving engagement.
The result: Your sales and marketing teams can focus on the most important accounts and use the most effective techniques.
Funnel intelligence, ICP analysis and customer journeys
With Falkon's Funnel intelligence you can see in minutes exactly where the leaks and bottlenecks in all your entire revenue funnel (from prospecting to renewal). In one click, identify the root causes behind the biggest fallouts and points of friction.

ICP analysis within Falkon lets you identify the profiles of accounts that are converting at the highest and fastest rates. With this, you can build a data driven strategy on which accounts and personas to pursue to improve funnel performance.

Customer journey insights deliver the ideal customer experience that drove your best accounts to purchase. Understanding this blueprint means you can orchestrate an A+ experience (across marketing and sales) for all prospects to maximize revenue, and do it efficiently.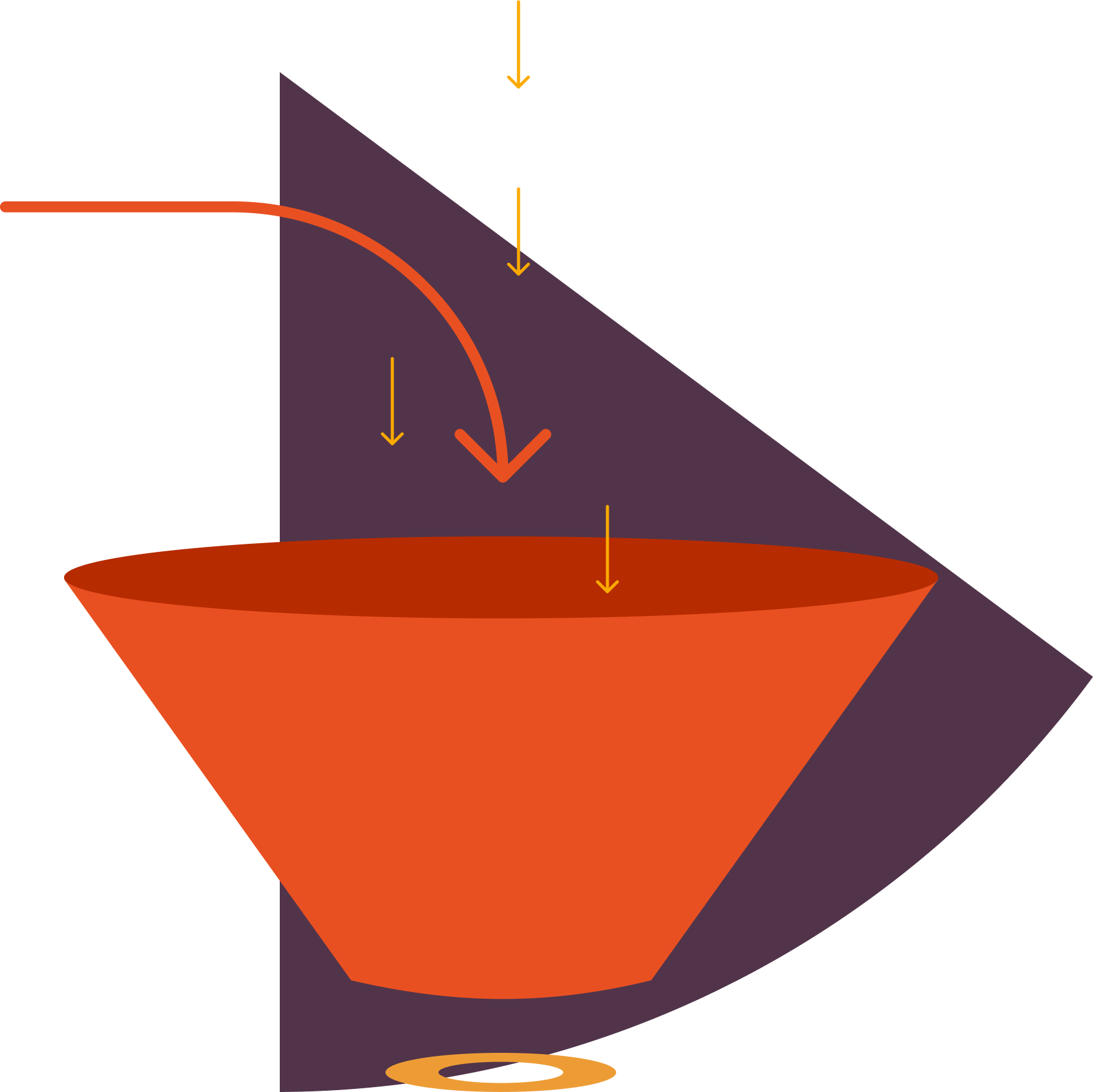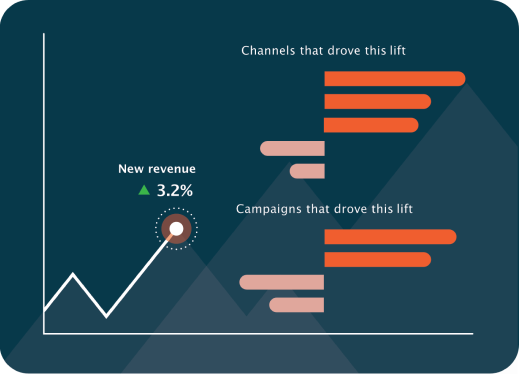 Trustworthy reporting, automated analysis
Tired of living in many reporting tools and spreadsheets?

With Falkon, you can report on - and understand - any aspect of your revenue life cycle in one place.

200+ configurable KPIs, strong data governance, and automated analysis provide accurate, & unified dashboards for your entire GTM team.

We help your team understand the "why" behind the metrics, showing key drivers, and historical trends.
Have a particularly complicated use-case? No sweat - a powerful SQL engine and unified data model is available for custom reporting.
Falkon: The first Intelligent Revenue Automation platform
Your foundation to optimize revenue from prospecting to renewal
Lifecycle forecasting
Get ahead of opportunities and risks when you see meetings, pipeline, revenue, renewals, and expansions up to 12 months out.
Consistent peak performance
A process is only as good as the team's ability to follow it. Automated monitoring and personalized AI coaching keep the whole team on track.


Efficiency through automation
Eliminate non-revenue-generating activities from your team's day. In other words, give back 30% of reps' time!
X-ray vision
See the key drivers of your wins so you can repeat them and your trouble spots so you can repair them.
"With Falkon, we've stopped thinking in silos. It's not about inbound or outbound. It's about quality pipeline. It's not about marketing or sales, but revenue generation. It's not about account management and CS, it's about revenue protection. A single tool that covers the entire revenue spectrum."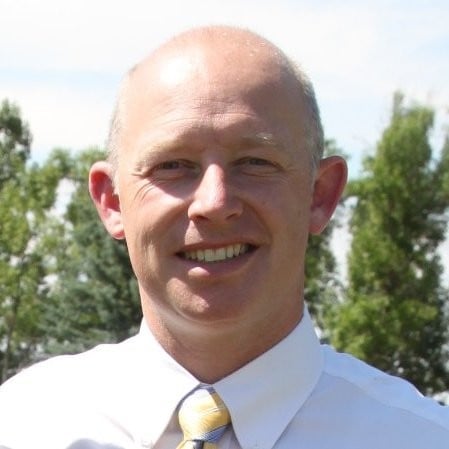 Scott
VP Sales | Seekout