Forecast The

Entire

Lifecycle

Old school forecasting technology only looks a quarter ahead and only forecasts revenue (even that's not accurate because product data isn't leveraged at all).

Falkon uses all sales, marketing and product usage data to forecast pipeline, new logos, expansion revenue, and renewals with unprecedented accuracy and foresight up to 12 months out.

Now that's what predictable and efficient revenue planning looks like.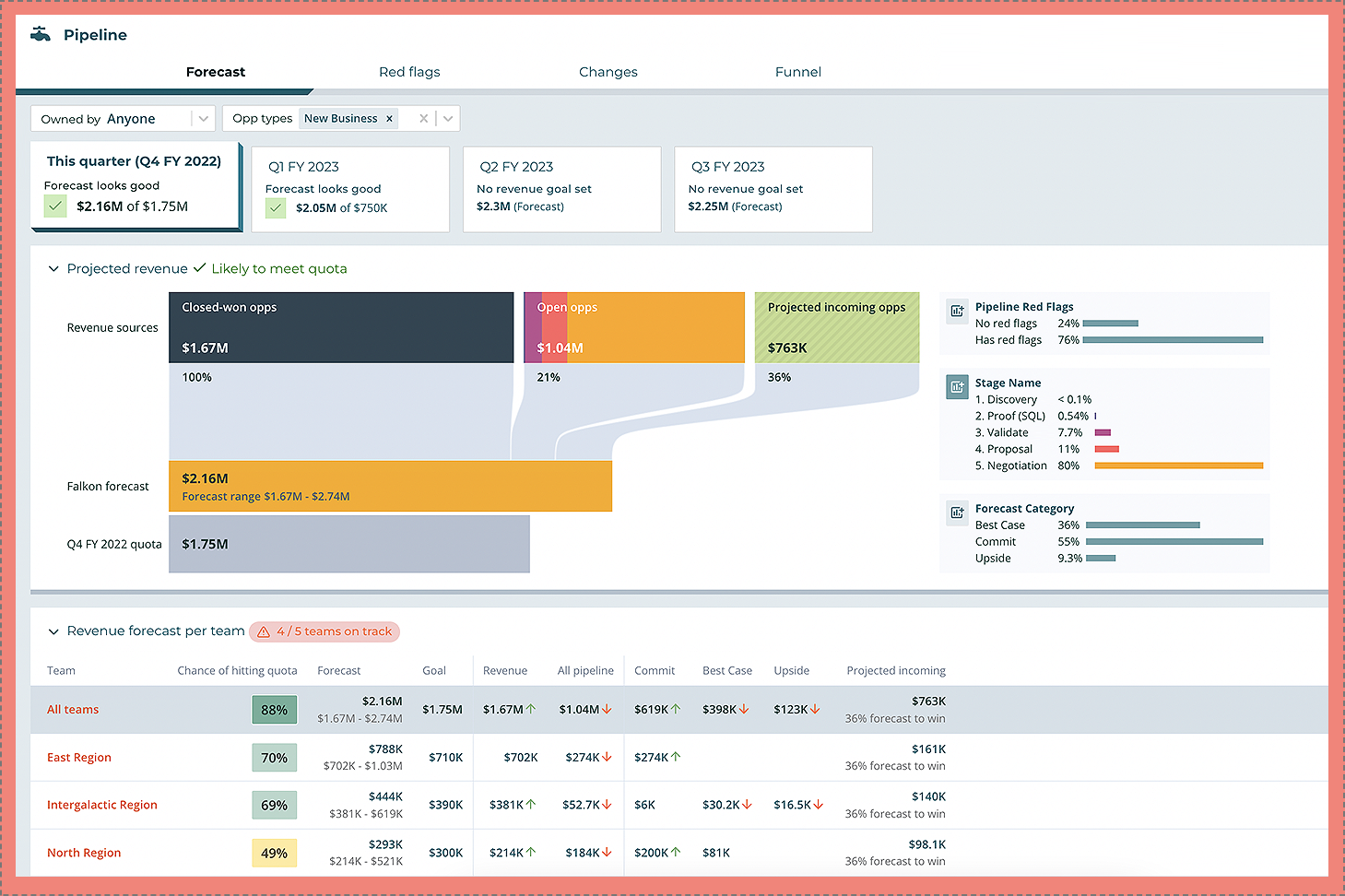 Fix The Leaky
Revenue Funnel
Generic dashboards simply don't provide actionable answers to the most important revenue questions, nor help you understand the key drivers of the business.

Falkon's funnel intelligence, customer journey insights, and revenue attribution provides actionable recommendations about where the biggest leaks and bottlenecks are, how to evolve your ICP, and what tactics to use to to address them.
Automate
and

Prioritize

Automate large aspects of prospecting, account prioritization, and customer outreach to free up your reps to do what they're great at - writing creative sequences, conversing with prospects and advancing deals.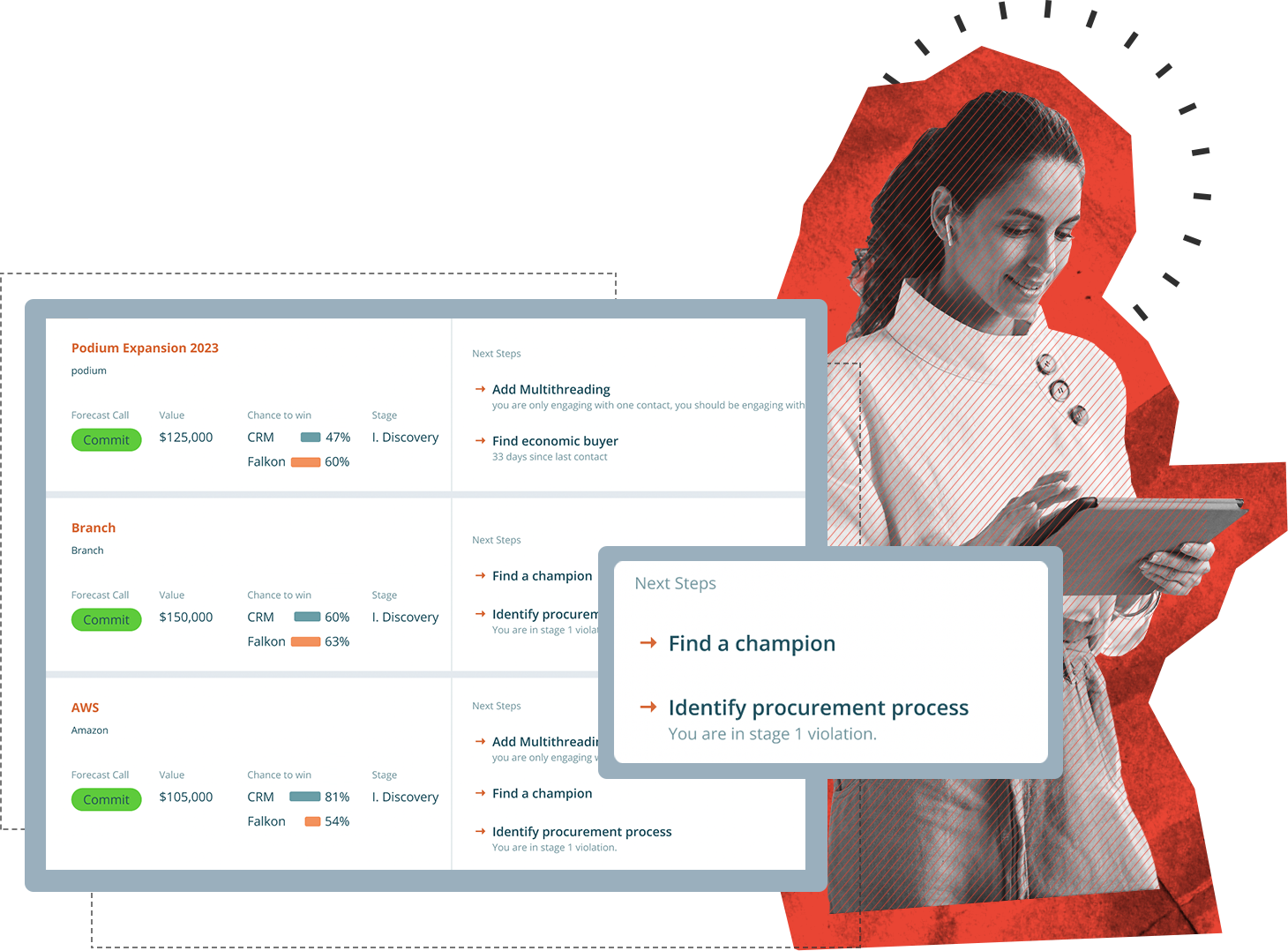 Make
Every

Rep Great

Falkon monitors every rep's performance to identify what makes the best reps great, then benchmarks every reps against that blueprint, and provides daily personalized coaching tips (delivered to the rep's inbox) as well as next best actions for prospecting and deals.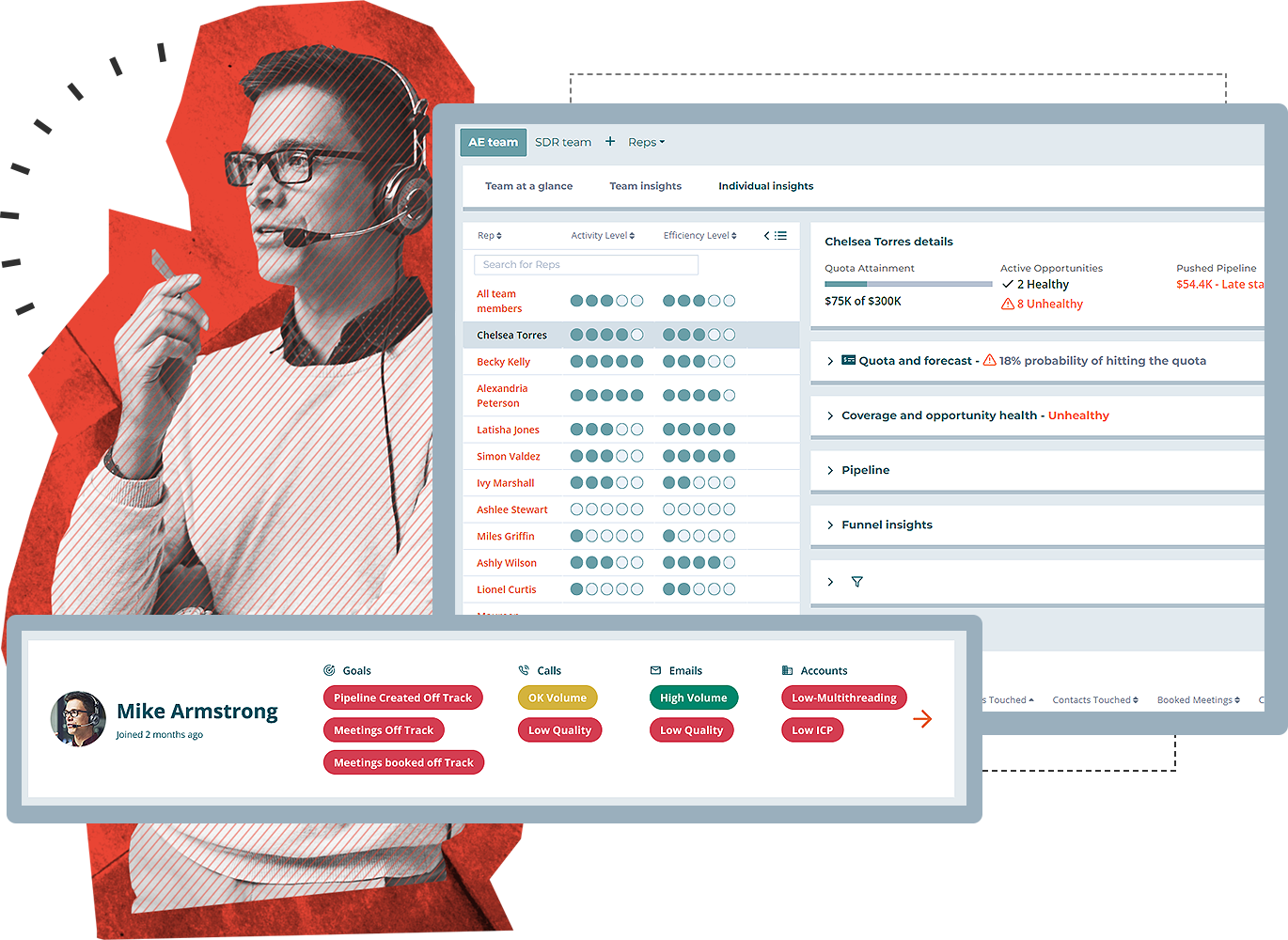 Revenue Operations
Unify all reporting needs in one tool, with flexibility to meet each team's needs, enforce sales processes, and generate game changing insights for the business in minutes.
Sales
Make accurate forecasts, get complete visibility in minutes, understand pipeline risk, automate non-revenue generating activities, and make every rep great with AI coaching.
Account Management
Identify hidden opportunities for expansion, and threats to renewals. Provide accounts with highly personalized messages, including automated QBRs such that every account feels like a million bucks without any manual work for you
Demand Gen
Understand the true influence of demand generation programs on pipeline and revenue.
Business Development
Automate the manual parts of prospecting, and leverage AI coaching to drive consistent pipeline generation from every BDR.
Finance
Bring Finance-level rigor to go-to-market teams, work with reporting you can trust, and make confident budget decisions based on real ROI for marketing and sales.