Product Led Growth & Expansion
More
growth

through product data
Uncover your best accounts for conversion and expansion
Using this workflow, one customer found 200 opps worth $4.7M. Immediately.
Discover the product-led workflow that points you toward the best accounts to drive more revenue
What if your team knew exactly who was ready to convert and expand?
Smart scores
Never guess which accounts to prioritize! With machine learning that analyzes every in-product action alongside marketing and sales engagement, readiness scores point the way to new revenue and expansion dollars.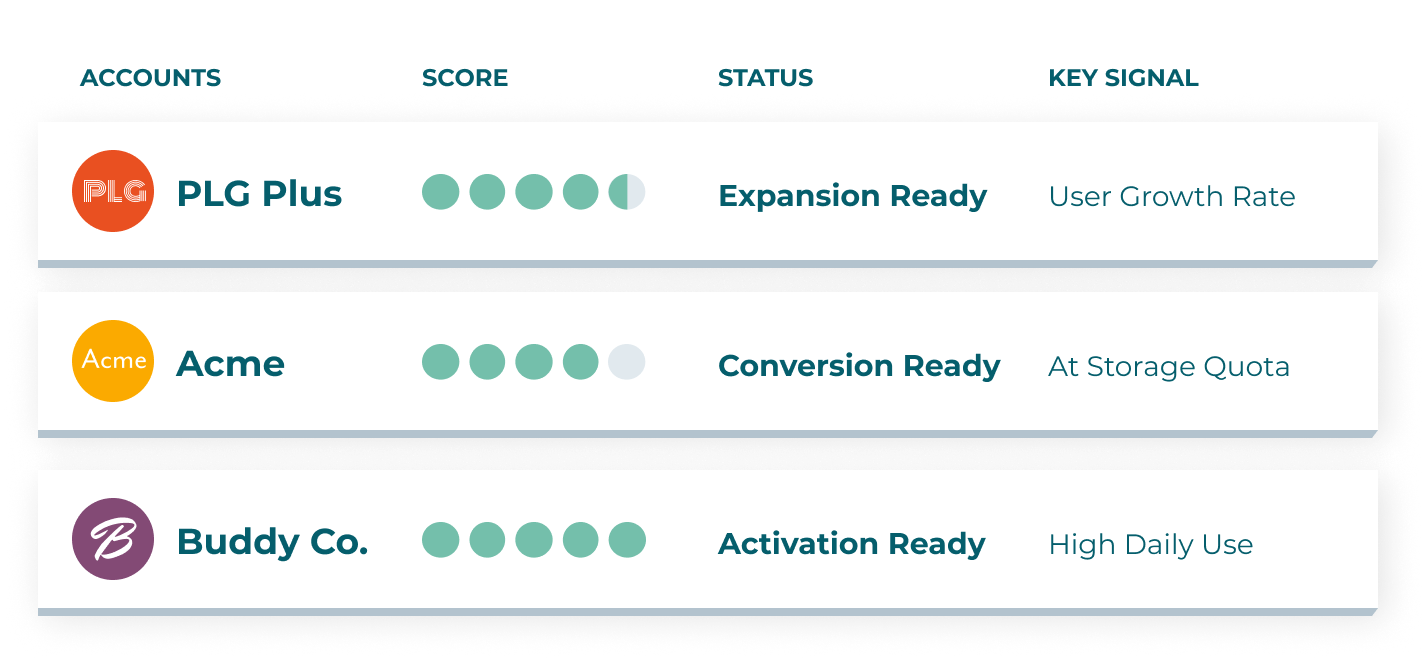 Alerts where you work
Falkon constantly looks for signals that mean it's go time. When you get an alert, it kicks off a workflow that ends in new business, upsell, or cross-sell. Churn risks come your way at the earliest moment, too.
Falkon collects and combines data from disconnected sources. Product usage, marketing, and sales activities ... united at last!

Custom, scientific scores are generated against your contacts and accounts. The criteria for these scores combine your inputs with machine learning that discovers the mix of actions that signal the opportune moments for conversion, upsell and cross-sell.

You receive simple alerts via Slack or email as soon as an account matches a milestone. See the overview at a glance and click to go deep on the signals that triggered the alert.

Reach out to the highest scoring contacts on the account via the Falkon app in Salesforce, or sync to other CRMs and ABMs with a click.
We love to learn! That's why we share articles from in-house experts and other smart folks we know