Revenue growth case studies
SeekOut
SeekOut revenue team relies on Falkon to forecast, report to the board, identify revenue risks before they happen, and drive rep productivity.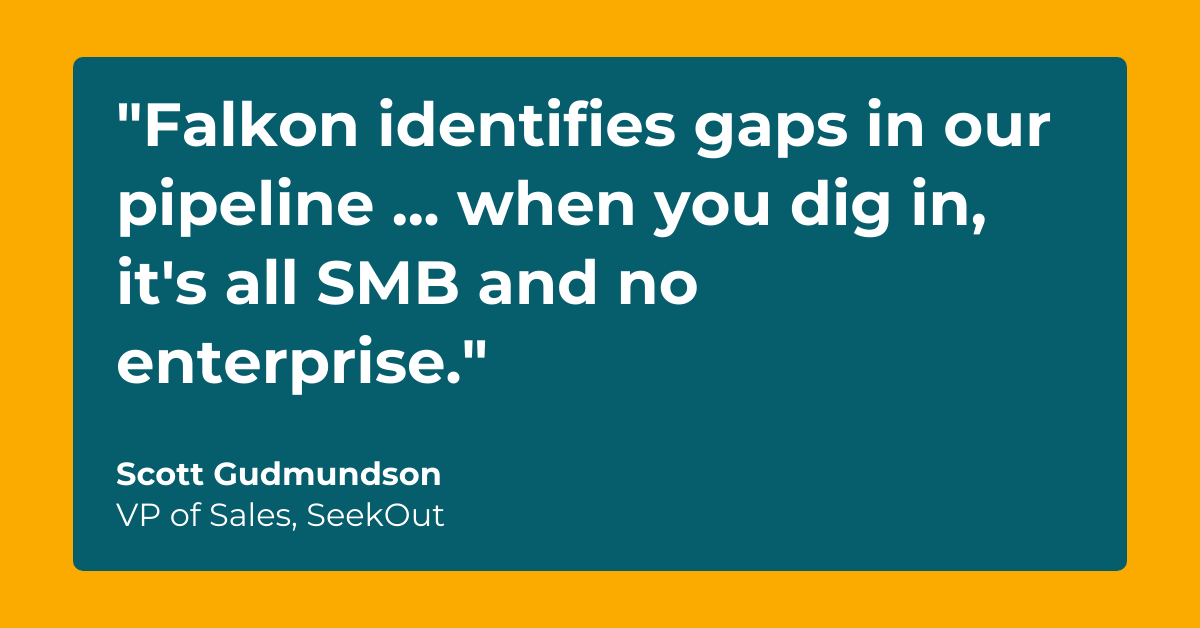 Esper
Sales Ops use case
During a period of rapid growth, using Excel and Salesforce dashboards for analysis stopped working for the Esper sales team. With Falkon, they receive automated reports with data-driven insights, pointing them toward the highest priorities. Plus, they coach to a playbook based on customer journeys made with data from multiple sources that's unified in Falkon.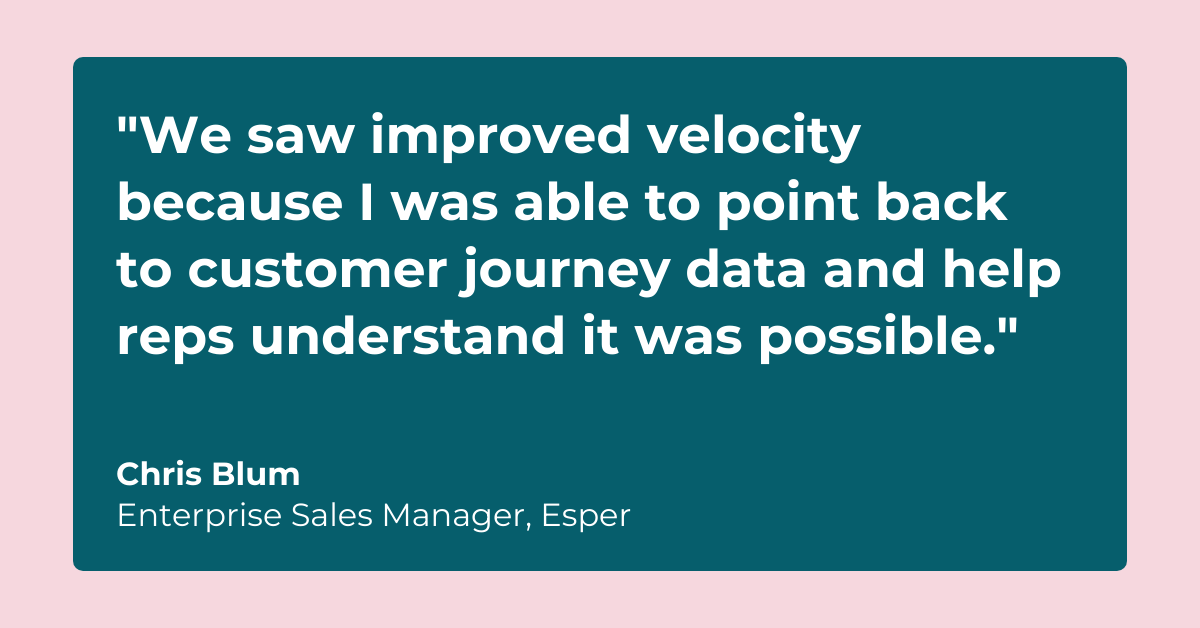 Accurate attribution isn't a mystery. It's math.