Revenue growth case studies
SeekOut

Sales ops use case
The SeekOut sales team is an an extended period of hyper growth and hiring can't happen fast enough. Falkon removed the immediate need for a revenue ops manager by highlighting pipeline gaps and quickly answering stakeholder questions.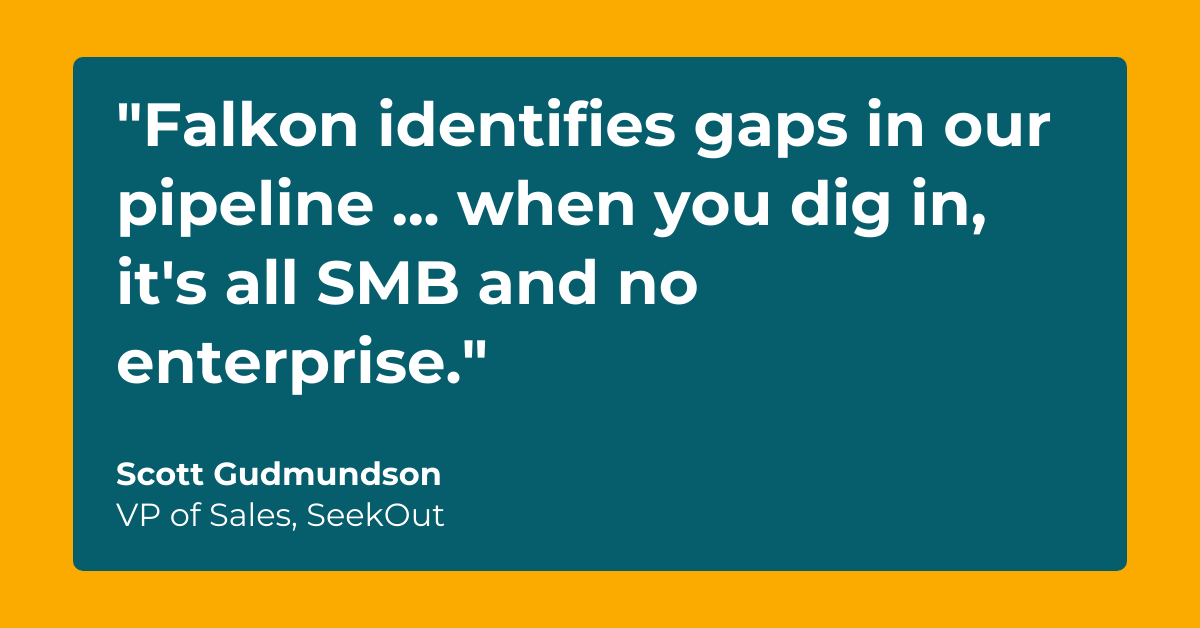 Esper
Sales Ops use case
During a period of rapid growth, using Excel and Salesforce dashboards for analysis stopped working for the Esper sales team. With Falkon, they receive automated reports with data-driven insights, pointing them toward the highest priorities. Plus, they coach to a playbook based on customer journeys made with data from multiple sources that's unified in Falkon.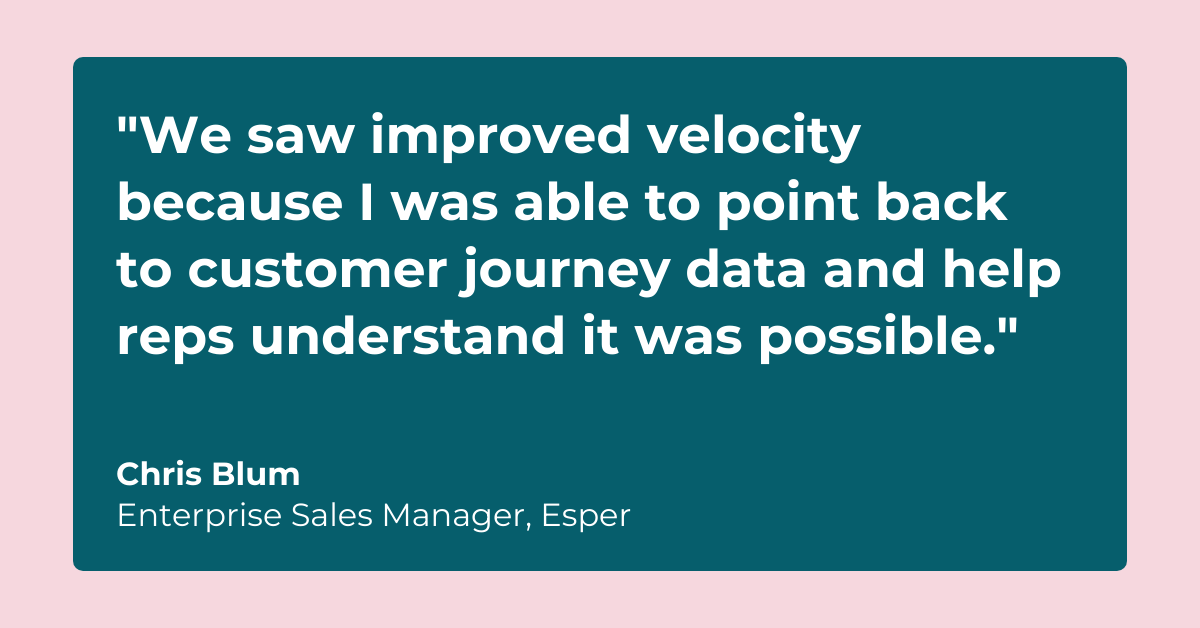 Accurate attribution isn't a mystery. It's math.