More
churn prevention

through product data
Know accounts are at risk at the earliest moment so you can prove your value
Find risks at the earliest signal
Smart scores
Avoid assumptions and guesses about account activity. With machine learning that analyzes every in-product action, churn scores uncover the accounts that need your attention.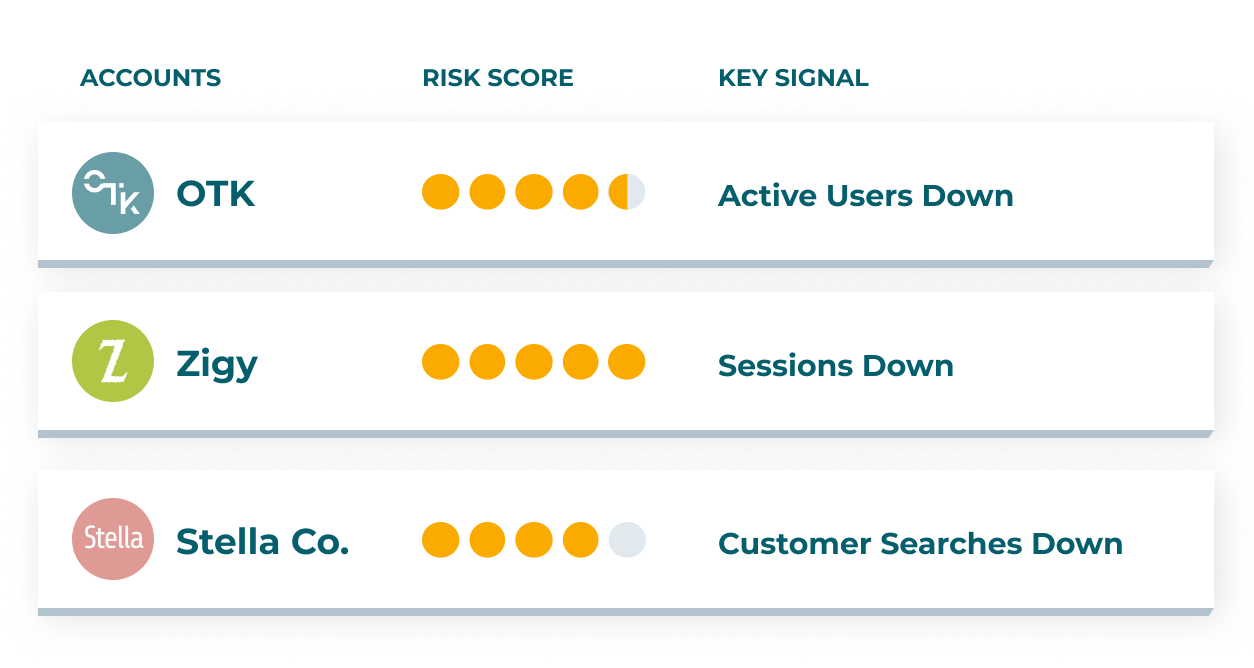 Alerts where you work
Falkon constantly looks for risk signals. When you get an alert, it kicks off a workflow that includes the detailed indicators of risk. Then, easily dive into the value your product has given the account to craft a strong, personal case for retention.
Falkon collects and combines data from disparate sources. Product usage, marketing, sales, and sales dev activities ... united at last!

Custom, scientific scores are generated against your contacts and accounts. The criteria for these scores combine your inputs with machine learning that discovers the mix of actions that signal the earliest moment an account is at risk.

You receive simple alerts via Slack or email as soon as an account matches a milestone. See the overview at a glance and click to go deep on the signals that triggered the alert, as well as the account's detailed product usage.

Reach out to the pertinent contacts on the account, syncing data between Falkon and the systems where you already work.
We love to learn! That's why we share articles from in-house experts and other smart folks we know